Cristina Nombela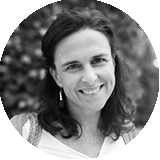 2022-2023
Tomás y Valiente fellow
MIAS-UAM
Understanding Parkinson's disease: how integral cognition models are plotting a new roadmap
Cristina Nombela is a psychologist working for more than 15 years in understanding the cognitive disturbances in neurodegenerative diseases, particularly in Parkinson's disease, which is a priority within the Horizon Europe program. Her work has covered two main research lines: i) Cognition: description of characteristics that depict cognitive impairments in Parkinson's disease and healthy controls using Neuropsychological and Neuroimaging techniques; and ii) Treatment: assessment of non-pharmacological tools in cognition (Cognitive training and surgical treatment).
Her research has been performed in UK (University of Cambridge from 2010 to 2024), Italy (Università degli Studi La Sapienza di Roma), France (Hôpital de la Pitié-Salpêtrière, Paris) and Spain (University of Murcia, Hospital Clínico San Carlos de Madrid).
Future research aims regard exploring new cognitive paradigms by combining neuropsychology & neuroimaging, mainly focusing in cognitive and clinical profiles in patients with Parkinson´s disease.
Spain does age. Ageing is the main risk factor for neurodegenerative diseases, as Parkinson's disease. Parkinsonian patients debut with motor symptoms but 8 out of 10 patients present cognitive impairments that may eventually reach dementia status.
Clinical and cognitive features progress at different pace, creating varied profiles of the same disease. Each of these profiles is characterized by key specific cognitive impairments, high or low intensity in depressive mood or anxiety, variable motor patterns, different perception of quality of life or expectancies, etc. All these aspects determine the type of patients, being highly relevant to assess the treatment that better fits into each patient. In this context, the "treatment" gathers both pharmacological and non-pharmacological approaches (meaning training, behaving therapy, group dynamics, among others).
The aim of this project is to integrate a comprehensive model of cognition in Parkinson's disease.
- 2019. Giné et al. (Co-last and corresponding author). The Women Neuroscientists in the Cajal School. Front Neuroanat 13, 72. Q1, IF: 3.152.
- 2014. Nombela et al. Genetic impact on cognition and brain function in newly diagnosed Parkinson's disease: ICICLE-Parkinson's disease Study. Brain 137: 2743-58. D1, IF: 9.196 .
- 2014. Nombela et al. Impulsivity in Parkinson's disease: A multidimensional conceptualization. PLoS One 9(1):e85747. Q1, IF: 3.234.
- 2013. Nombela et al. Into the groove: can rhythm influence Parkinson ?s disease? Neurosci Biobehav Rev 37(10 Pt 2):2564-70. D1, IF: 10.284