Taru Haapala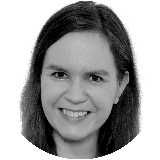 2022-2023
Tomás y Valiente
MIAS-UAM
The political knowledge of parliaments. Science, political debates and democracy
Taru Haapala has a PhD in Political Science from the University of Jyväskylä, Finland, where she holds the Title of Docent. Previously, she has been a Marie Curie fellow within the InterTalentum MSCA-COFUND programme at the Universidad Autónoma de Madrid.
Her research interests range from political rhetoric, European integration history to parliamentary studies. She was a visiting scholar at the Center for European Studies (Harvard University), the European University Institute (EUI) in Florence, the Queen Mary Centre for the Study of the History of Political Thought (University of London) and a visiting professor in the Erasmus+ Joint Masters Programme in Parliamentary Procedures and Legislative Drafting (EUPADRA) at the LUISS Guido Carli University in Rome and the Erasmus+ teaching staff exchange at the Universidad Autónoma de Madrid. She has managed EU-funded projects as Working Group Leader of the European Cooperation in Science and Technology (COST) Action RECAST and Executive Committee member of Jean Monnet Network OpenEUdebate. She is the Editor-in-Chief of open access book series Pro et Contra. Books from the Finnish Political Science Association.
The project asks: What does it mean for parliamentary democracies to rely on scientific expertise?
In parliaments, deliberating on the potential effects and risks through several procedural stages means applying the available information for a multitude of scenarios and making decisions while not knowing exactly the final political outcome. During the pandemic, executives strapped with time tended to sideline parliamentary deliberation to produce quick decisions. Instead of relying on critical scientific knowledge, political decisions can be taken with easy solutions offered by private consultants and lobbyists who have specialised knowledge but might try to set the agenda of public debates for their own benefit.
The project examines how scientific knowledge has been presented and handled in parliaments in the EU during the pandemic. It aims to provide a more informed understanding of the political knowledge of parliaments forged in the pressures presented by the executive and public debates, and offers suggestions for procedural reforms.
-In press. "Is There an Alternative Tradition of Civil Disobedience in Europe?",in Tapio Nykänen, Tiina Seppälä and Petri Koikkalainen (eds.), Civil Disobedience from Nepal to Norway: Traditions, Extensions, and Civility, New Delhi, Routledge.
-2022. Haapala, T. and Oleart, Á., eds. Tracing the Politicisation of the EU. The Future of Europe Debates Before and After the 2019 Elections. Palgrave Studies in European Political Sociology. Cham, Palgrave Macmillan.
-2022. "Parliamentary Rhetoric Meets the Twittersphere: Rethinking the Politicisation of European Public Debates with the Rise of Social Media", in Taru Haapala and Álvaro Oleart (eds.), Tracing the Politicisation of the EU: The Future of Europe Debates Before and After the 2019 Elections, Cham, Palgrave Macmillan, pp. 113-137