The MIAS offers the possibility to its residents to organise an international seminar during their stay, at the facilities of the Universidad Autónoma de Madrid and/or Casa de Velázquez, on a subject relevant to their research project. In either campus they can use the conference or meeting rooms, which have capacity for 30 to 70 people and are fully equipped (video projector, streaming recording systems...). Conference guests may be lodged at Casa de Velázquez if accommodation is available.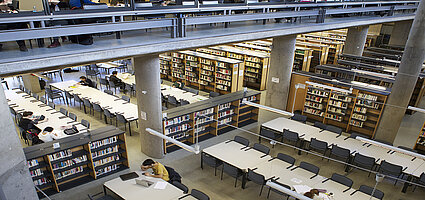 At the Cantoblanco campus residents have full user access to a library containing more than 970,000 books, 27,600 maps, 12,000 paper journal titles134,500 e-books, 90,000 subscriptions to electronic journals, and around 200 data bases.


At the Casa de Velázquez facilities residents have their own research spaces, and also a library specialising in Humanities and Social Sciences with 120,000 books and 1,000 current journals, as well as a French and Spanish inter-university loan service.