Leandro A. Losada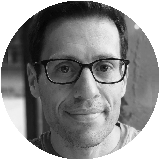 2021-2022
François Chevalier
San Martín National University-CONICET
Machiavelli in the Atlantic world. Circulations within the public and university life in the context of the crisis of liberalism (1914-1945)
Leandro Losada (Buenos Aires, 1976) is a specialist in history of elites and of political thought in Spanish America. He is Researcher for the National Scientific and Technical Research Council (CONICET, Argentina), Director of the Institute for Political Research (IIP) and Associate Professor at the National University of San Martín (Argentina).
He has been Wallace Fellow at The Harvard University Center for Italian Renaissance Studies (I Tatti, Firenze), and visiting researcher at École des Hautes Études en Sciences Sociales, Universidad Complutense de Madrid, Centro de Estudios Políticos y Constitucionales (Madrid), Universitat de Girona, Università degli Studi di Milano, Università per Stranieri di Siena and Freie Universität Berlin.
The project studies the political, intellectual and academic circulation of Niccolò Machiavelli's work in Mediterranean Europe and Latin America between 1914 and 1945. The focus is university classrooms (especially Political Law courses), considered as a stage of intellectual controversy in the public sphere. The hypotheses of the project is that the ways in which Machiavelli's was taught, provided the centrality of the Florentine's work to think about the tensions between politics and morals, the basis and the scope of the state, the relationship between law and freedom, between law and situations of exception and between nationalism and war, allowed singular debates and ideas about democracy and authoritarianism, liberalism and anti-liberalism in a key historical moment (1914-1945) of crisis of the political modernity.
2020. "Republicanismo y liberalismo en la Argentina. Mariano de Vedia y Mitre, lector de Nicolás Maquiavelo (1920-1950)", Ayer. Revista de historia contemporánea, 119, 3, pp. 109-134.
2019. Maquiavelo en la Argentina. Usos y lecturas, 1830-1940, Buenos Aires, Katz Editores.
2015. "Las elites y los "males" de la Argentina. Juicios e interpretaciones en tres momentos del siglo XX", Desarrollo Económico, 54, 214, 387-409.
2008. La alta sociedad en la Buenos Aires de la Belle Époque. Sociabilidad, estilos de vida e identidades, Buenos Aires, Siglo XXI Iberoamericana.
2007. "¿Oligarquía o elites? Estructura y composición de las clases altas de la ciudad de Buenos Aires entre 1880 y 1930", Hispanic American Historical Review, 87, 1, pp. 43-75.