Jennifer L. Steele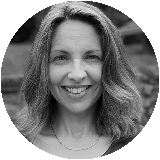 2021-2022
François Chevalier
American University
Education and Opportunity in Spain and the U.S.: Evidence from Youth Labor Market Entry Over Time
Dr. Jennifer L. Steele is an Associate Professor of Education at American University in Washington, DC, where she studies education policy and the economics of education. Her current research examines school-to-career transitions and the effects of information disparities in students' career planning. Her other studies have estimated the costs and causal achievement effects of dual-language immersion education; the effects of alternative pathways for school leader preparation; teachers' responsiveness to financial incentives; implementation of the Post-9/11 GI Bill; effects of competency-based education; and effects of education access in correctional settings. Dr. Steele's work has been funded by the U.S. Department of Education, the Bill & Melinda Gates Foundation, and the American Council on Education, among others, and has appeared in outlets such as the Journal of Policy Analysis and Management and the American Educational Research Journal. She previously worked as a policy researcher at the RAND Corporation and as a classroom teacher. She earned her doctorate in Administration, Planning, and Social Policy from Harvard University.
This project will illuminate the role that educational attainment plays in reducing or exacerbating inequality in Spain and the United States--two countries with distinct approaches to postsecondary and workforce preparation. Using large, randomly sampled datasets on the workforce entry of young adults in Spain and the U.S., the study will estimate the education-wage premia in both countries over time, with a focus on differences between individuals from more-and-less advantaged family backgrounds. To address the endogeneity of educational attainment and labor market success, the analysis uses doubly-robust adjustments for a rich set of individual and family background attributes. It leverages region-by-year variability in economic conditions to disentangle the effects of educational attainment from local economic conditions. The study will illuminate how the availability of vocational pathways in Spain may contribute to economic opportunity, shedding light on policies that can facilitate social mobility in diverse 21st century economies.
Steele, J. L., Steiner, E. D., Hamilton, L. S. 2020. "Priming the leadership pipeline: School performance and climate under an urban school leadership residency program." Educational Administration Quarterly, 57(2), 221-256.
Steele, J. L., Slater, R. O., Li, J., Zamarro, G., Miller, T., & Bacon, M. 2018. "Dual-language immersion education at scale: An analysis of program costs, mechanisms, and moderators." Educational Evaluation and Policy Analysis, 40(3), 420-445.
Steele, J. L., Buryk, P.0F, & McGovern, G. 2018. "Student veterans' outcomes by higher education sector: Evidence from three cohorts of Baccalaureate and Beyond." Research in Higher Education, 59(7), 866-896. doi: 10.1007/s11162-017-9491-x
Steele, J. L., Slater, R. O., Zamarro, G., Miller, T., Li, J., Burkhauser, S., & Bacon, M. 2017. "The effects of dual-language immersion programs on student achievement: Evidence from lottery data." American Educational Research Journal, 54(1S), 282S-306S.
Steele, J. L., Bozick, R., Davis, L. M. 2016. "Education for incarcerated juveniles: A meta-analysis." Journal of Education for Students Placed at Risk, 21(2), 65-89.