Pamela Radcliff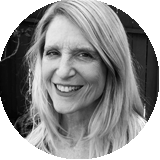 2020-2021
François Chevalier fellow
University of California, San Diego
Mapping the Politics of Municipalism in 19th-20th Century Spanish Political Culture
Pamela Radcliff has been a Professor in the Department of History at the University of California, San Diego since 1990. She received her B.A. from Scripps College (1979) and her M.A. and Ph.D. from Columbia University (1990). She is the author of several books and numerous articles on popular mobilization, gender and women's politics, and civil society in 20th century Spain, from the Restoration to the Second Republic and the Transition. Her current project explores the long term tradition of municipalist political movements in contemporary Spanish history. She has published three single-authored books: From Mobilization to Civil War: the Politics of Polarization in the Spanish City of Gijon (Cambridge University Press, 1996), Making Democratic Citizens in Spain: Civil Society and the Popular Origins of the Transition, 1960-1978 (Palgrave, 2011) and the History of Modern Spain, 1808-Present (Wiley Blackwell, 2017, (Spanish edition with Ariel, 2018), as well as a co-authored volume with Victoria Enders, Constructing Spanish Womanhood: Female Identity in Modern Spain (SUNY, 1999). She also currently serves as the President of the Association for Spanish and Portuguese Historical Studies (ASPHS).
This research project aims to map the historical arc of municipalist movements in Spain, from the early 19th century to the present. The central hypothesis is that there has been a consistent municipalist tradition in Spanish political culture that has formed an important counterweight to the hegemonic political movements of the contemporary era, which framed the State as the architect of the nation and the defender of individual citizens. Instead, municipalist movements sought to root political authority and legitimacy in autonomous local communities. Within this logic, the combination of autonomy and the proximity of local government to the citizens made local government the ideal conduit for self-government, representation of community interests and direct participation. By analyzing the elements of a recurring municipalist discourse, this project seeks to challenge the assumption of a normative chronological shift in the locus of political authority, claims-making and citizenship from the pre-modern local scale to the modern central state. Instead, municipalist, regionalist and statist political movements have continued to debate the territorial contours of political membership in the modern state.
- A History of Spain, 1808-Present (Boston: Wiley Blackwell Press), 2017. (Spanish edition: La España contemporánea de 1808 al presente, Ariel Editorial, 2018)
- Unsettling the Iberian Transitions to Democracy of the 1970s, The Routledge Companion to Iberian Studies, edited by Javier Munoz-Basols, Manuel Delgado and Laura Lonsdale, (Routledge Press, 2016).
- Social Movements, Democratization and Citizenship: Spain in the 1970s," in Performing Citizenship: Social Movements across the Globe, edited by Inbal Ofer and Tamar Groves. Routledge Press, 2016, pp 10-29).
- Making Democratic Citizens in Spain: Civil Society and the Popular Origins of the Democratic Transition, 1960-1978 (London: Palgrave Macmillan, 2011, pp 1-416).
- Las Libertades Municipales: la "tradición municipalista" en los discursos de la España democrática contemporánea (in press).