Miguel MARTÍNEZ LUCIO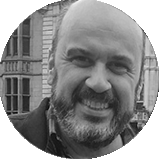 Manchester University
Miguel Martínez Lucio is a Professor in industrial relations and employment at the University of Manchester.

He studied at the University of Warwick and Essex University, was a researcher at the Universidad Autónoma de Madrid and has taught at various other universities.

He has published several books and academic articles on the role of the state in work-related issues, the transformation of the world of work and issues surrounding deregulation and privatisation.

He is currently researching and writing on issues of immigration and union representation, new forms of conflict in individual fields of employment and contradictions in the role of the state in the labour Market.