Anne-Marie GINGRAS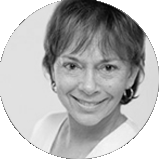 Université du Québec
Anne-Marie Gingras is Professor of Political Science at the Université du Québec à Montréal. She obtained a Ph.D. from l'Institut d'études politiques de Paris, then held various positions, including investigator for the Canadian Human Rights Commission and legislative assistant in the House of Commons (Ottawa). She has been a professor in the Department of Political Science at Université Laval (Quebec) from 1992 to 2012 before taking up her current position. She has benn Director of the Political Science Undergraduate Program (2003-2008) and Deputy Director and then Director of Politique et Sociétés (2003-2005).
Her research interests include political communication, freedom of expression, media portrayal of women in politics, access to information, and the interactions between the political sphere and the media.
She published "Political Communication Research in North America" in G. Mazzoleni The International Encyclopedia of Political Communication (2016).