Catherine M. JAFFE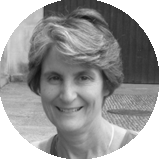 2019-2020
Texas State University
Enlightenment, charity, philanthropy, women's associations, Spain
A History of the Women's Council of the Royal Madrid Economic Society (1787-1823): Women, Enlightenment, and Philanthropy
Catherine M. Jaffe specializes in modern Spanish and Comparative Literature with an emphasis on women writers, gender, and the Enlightenment, feminism, quixotism, translation, and the theory and history of gender and reading in the 18th and 19th centuries. Her current collaborations with Spanish scholars include a book on the Women's Council of the Royal Madrid Economic Society, and the projects "Humor and its Meaning" (HAR2017-84635- P) and BIESES (Bibliography of Spanish Women Writers). She serves on the editorial boards of Oxford University Studies in the Enlightenment and the journal Dieciocho: Hispanic Enlightenment. She is Professor of Spanish literature at Texas State University and holds a B.A. in Honors English from Georgetown University and an M.A. and Ph.D. in Comparative Literature from the University of Chicago.
During the 18th century, women began to claim a space in the public sphere by drawing on Enlightenment ideals of equality, social utility, and the pursuit of happiness to assert women's right to an education and to contribute to society beyond their domestic role. The Junta de Damas de Honor y Mérito was founded in 1787 by elite women, despite vehement opposition from some of the Royal Madrid Economic Society's male members, to promote Enlightened reform in Spain for poor women and children. Catherine M. Jaffe's book, co-edited with historian Dr. Elisa Martín-Valdepeñas and with contributions from Spanish and U.S. scholars, will chronicle the history of the Junta de Damas and the lives of its members during the first decades of its existence. They address the basic question of the significance of the Junta to the history of the Enlightenment and of feminism and argue that the Junta de Damas is a pioneer in the history of women's networks of sociability and philanthropy.
Jaffe, Catherine M., and Elisa Martín-Valdepeñas, 2019. María Lorenza de los Ríos, marquesa de Fuerte-Híjar: Vida y obra de una escritora del siglo de las Luces (Iberoamericana Editores Vervuert).
Jaffe, Catherine M., Elizabeth Franklin Lewis, and Mónica Bolufer Peruga, eds., 2019. Routledge Companion to the Hispanic Enlightenment. London, New York: Routledge.
Jaffe, Catherine M., 2018. "From the Traps of Love and the Yoke of Marriage to the Ideal of Friendship: Women Writers in the Eighteenth Century." In A New History of Iberian Feminisms, edited by Silvia Bermúdez and Roberta Johnson, 58–66. Toronto, Canada: University of Toronto Press.
Jaffe, Catherine M., 2017. "Female Quixotism in the Transatlantic Enlightenment: Fernández de Lizardi's La Quijotita y su prima." Dieciocho: Hispanic Enlightenment 40.1 (2017): 81–104.
Jaffe, Catherine M., and Elizabeth Franklin Lewis, eds., 2009. Eve's Enlightenment: Women's Experience in Spain and Spanish America, 1726-1831 (Lousiana State University Press).