Cristina E. Bloj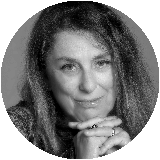 2021-2022
François Chevalier
Rosario National University
Political Participation in Latin America and Europe: Potentialities and Challenges of Participatory Democracy in Recent History under the effects of COVID-19
Since she majored in Social Anthropology at the National University of Rosario (Argentina) and she worked as a researcher Cristina E. Bloj has had a wider interest in various aspects on the complex societies, social inclusion, and development process in Latin America. After holding a Doctoral Program in "Contemporary Latin American Studies" (UCM-Spain) over the last decades, she has become more strongly interested in the research on social and political participation, local governance, and social movements; especially their implications as democratic innovations and with gender approach. She has been working in several projects as senior consultant for international organizations related to these researches; she has coordinated regional studies on indigenous and afro-descendent women's political participation, parity in elected positions and equal access to education. She emphasizes that she puts the focus on ethnographic methods and qualitative data from an ample range of sources, mainly from fieldwork. In addition, the dialogue with other disciplines, such as history and political sciences, as well as the general knowledge about Latin America and Europe, has always been very fruitful for her research.
The research "Political participation in Latin America and Europe: potentialities and challenges of participatory democracy in recent history under the effects of the COVID-19", aims to address the transformations that have recently taken place in the field of political participation in Latin America and Europe (Argentina-Spain), paying special attention to the processes of direct democracy and gender approach. This research focused on democratic innovations and political mechanisms that provide alternatives to the regular practice of democracy and that are directly linked to the expansion of citizen involvement in public affairs. In fact, the research aims to analyze the relationship between participation, direct democracy and gender as dimensions, which, when interconnected can be key to strengthening democracy and governance in the pandemic and the post-pandemic context. Thus, she proposes to analyze the new political practices, government programs, democratic innovations and mechanisms that emanate from the civil society. From the methodological point of view, the research is based on a socio-anthropological and interdisciplinary approach, and from a comparative perspective.
2017. "Trayectorias de mujeres. Educación técnico-profesional y trabajo en Argentina". Serie Asuntos de Género Nº 145, CEPAL/Naciones Unidas, pp. 1-75.
2009. "The Public Budget: Their Implications on Social Policies and Poverty Reduction", UNRISD/ United Nations, pp 1-53.
2008. "Itinerarios de deliberación ciudadana. El programa Presupuesto Participativo del Municipio de Rosario (Argentina)", Iberoamericana América Latina – España – Portugal, Vol VIII, 32, Iberoamericana/Vervuert, Madrid/Frankfurt, pp.31-50.
Book chapter:
2014. "Participatory budgets in Argentina: evaluation of a process in expansion" (2014), in Hope for Democracy. 25 years of Participatory Budgeting Worldwide, Lisboa, In Loco, 133-150.
Authored book
2013. Participación Política de Mujeres Indígenas y Afrodescendientes: Las experiencias de Bolivia, Colombia, Ecuador, Guatemala, Nicaragua y Panamá, República Dominicana, ONU Mujeres