Edward HOLT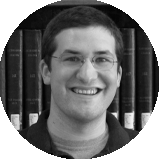 2019-2020
François Chevalier fellow
Grambling State University
Rituals of Leadership: Power and Memory in Thirteenth-Century Iberia
Edward L. Holt is an Assistant Professor of History at Grambling State University, USA. He specializes in medieval Iberian history and his research focuses on cultural, liturgical, and political articulations of leadership through comparative and transregional perspectives. He completed his doctoral work at Saint Louis University in 2018, with a dissertation entitled, "Liturgy, Ritual, and Kingship in the age of Fernando III of Castile-León (r. 1217-1252)." His research has been supported by the American Academy for Research Historians of Medieval Spain, the Casa de Velázquez, the Hill Museum and Manuscript Library, and the Newberry Library. He also is the recipient of the Best Early Career Article Prize from the Association of Spanish and Portuguese Historical Studies and the Bernard Hamilton Essay Prize from the Society for the Study of the Crusades and the Latin East.
This project examines how the royal courts and ecclesiastical hierarchies of medieval Iberia represented and articulated conceptions of kingship and power as well as how different subject groups mediated these claims of legitimacy. Through social scientific research into the field of leadership as well as archival work into diplomatic, liturgical, and literary sources, the project complicates the traditional narrative of kingship and demonstrates how political theology functioned in a broader religious and social context. Crucial to this discussion is the figure of King Fernando III, whose conquests necessitated the adaptation of the monarchy to changing geopolitical and social conditions. This project uses his reign as a lens to investigate overlapping zones of contact for ideas of leadership, moving from royal projections to local liturgical traditions to cultural transmissions between political and religious borders. In so doing, it aims to replace a bifurcated discourse on kingship with a framework of leadership for understanding ideologies of power and its negotiation.
- Holt E., "The Mystical Politics of Death in Medieval Iberia." English Language Notes 56,no. 1 (2018): 241-246.
- Holt E., "In eo tempore: The Circulation of News and Reputation in the Charters of Fernando III".Bulletin of Spanish and Portuguese Historical Studies 42, no. 1 (2017): 4-22.
- Holt E., "Cantigas de Santa Maria, Cantigas de Cruzada: Reflections of crusading spirituality in Alfonso X's Cantigas de Santa Maria." Al-Masaq 27, no. 3 (2015): 207-224.