Benedetta BORELLO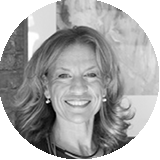 2018-2019
Università dell'Aquila Sloth (Italy)
Sloth and indolence in corrupted contexts: discourses and images from catholic countries (Italy and Spain 17th and 18th C.)

Benedetta Borello earned her first PhD at the Ecole des Hautes Etudes en Sciences Sociales (Paris) (2000) [Thesis title: Du patriciat urbain à la Chaire de Saint Pierre: les Pamphiljs du XV au XVIII siècle], and her second PhD at the Università di Napoli L'Orientale (2000) [Thesis title: La socialità aristocratica a Roma: reti di relazioni femminili fuori e dentro la famiglia].

Since 2013, she has taught Early Modern and Modern History at the Department of Humanities at the Università dell'Aquila. From 2010 to 2012, she was a Research Fellow, ENBacH – European Network for Baroque Cultural Heritage, a project promoted and economically supported by the European Commission, which involved a network of 8 universities located in 6 different European countries.

More recently (2017), she has been a Post-doctoral Researcher at Aix-Marseille Université / CNRS Research Unit Telemme, and at the Italian Academy for Advanced Studies – Columbia University (2016-2017). The main areas of her research activity are history of the family and gender history, history of the élites, network analysis and public opinion, especially in the early modern period. She is now teaching Early modern history at the University of Cassino and of the Southern Latium.

The aim of the project is to investigate corruption in 17th and 18th C. institutions from the point of view of indolence (in Latin ignavia which etymologically means "not" "dutiful"), which is one of the forms the sin of sloth can assume.

This investigation will show how the absence of initiatives aimed at preserving or creating the common good were penalized within society and how this impacted the efficient functioning of institutions, an issue largely investigated over the past few years by sociologists, anthropologists and historians.

The research path focuses more on perceptions of corruption and on the idea of institutions malfunctioning than on anticorruption policies.

- Borello B. (ed.), Pubblico e pubblici di Antico Regime, Pisa, 2009.

- Borello B., Il posto di ciascuno. Fratelli, sorelle e fratellanze (XVI-XIX secolo), Rome, 2016.

- Borello B., "Fraternité, sororité et les espaces pour les cultiver à Rome et a Sienne (XVIIe-XIXe siècles)", European Review of History , 17/5, 2010, pp. 791-804.

- Borello B., Review of "L. Davidoff, Thicker than Water: Siblings and their Relations, 1780-1920, Oxford, Oxford University Press, 2012", Gender&History, 25/2, 2013, pp. 381-382.