Julián González de León Heiblum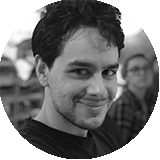 2022-2023
François Chevalier fellow
The Graduate Center, City University of New York
Empires Beyond Reason: Legal Traditions and the Formation of the Trans-imperial Atlantic Order (1570s-1620s)
Julián González de León Heiblum obtained his Ph.D. in History by The Graduate Center of the City University of New York in 2022.
He specialized in Early Modern European History and has a minor in Historical Anthropology. His work focuses on conceptual and structural analysis of imperial narratives, in particular those of the British world during the sixteenth and seventeenth centuries. González de León has presented his research in several international conferences, more recently the International Conference in the History of Concepts in Berlin (2022), The North American Conference on British Studies in Chicago (2020), and the Meeting of the Renaissance Society in Toronto (2019). Moreover, he has published a number of articles and has a couple in evaluation process (e.g., UCLA Historical Review, Journal of the History of Ideas, Contributions to the History of Concepts).
Finally, he has worked for seven years as an adjunct professor in multiple institutes (Instituto Mora, Brooklyn College, Queens College, City College, and Cooper Union).
This is a research project on the diverse political traditions of the English, French and Dutch embryonic empires (c. 1570 - c. 1620). The purpose is to understand the arguments that said empires employed to consolidate a new transimperial Atlantic order which replaced the Iberian monopoly. With this, its aim is to fill a historigraphical gap in Atlantic History which, to understand the dialogue between these empires and the constructions of their Atlantic colonial systems, has focused almost exclusively on the study of Roman and Canon Law, as well as of Humanism and Naturalism.
The project identifies a series of arguments used in this dialogue that did not belong to the juridical and intellectual spaces associated with the principle of "reason;" rather, they were part of local traditions in the form of statutes, myths, symbols, and rituals. The purpose is, then, to methodically study the "traditional" arguments to understand the political thought of said empires under a new light, outside of the metanarrative of modernization which identifies Europe as the locus of "reason."
- 2022. "A Very English Story: The Transition between Feudalism and Capitalism in Merrie Olde Englande," Blog: Journal of the History of Ideas (https://jhiblog.org/2022/04/20).
- 2015. "The Arthurian Legend: A Vehicle for Symbolic Appropriation of the Insular Space," UCLA Historical Journal, vol. 26, núm. 1, pp. 1-15.