Luis GONZÁLEZ FERNÁNDEZ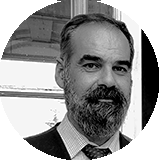 .
Luis González Fernández is a senior lecturer at Toulouse Jean Jaurès University since the year 2000.
After a BA degree in Spanish and English at London University in Queen Mary and Westfield College (QMW), he was awarded a British Academy grant for his Master's degree in Renaissance Studies at QMW and subsequently a three-year British Academy grant for his doctoral research. His thesis "The Physical and Rhetorical Spectacle of the Devil in the Spanish Golden Age Comedia" was read in October 1998. He has dedicated the greater part of his research to representations of the devil on the Spanish stage and to questions relating to demonology and folkore:
In 1996 he founded and directed the Golden Age and Renaissance Research Seminar at QMW (now Queen Mary).
At Toulouse University he was deputy head of the Spanish department from 2013 until 2016; academic editor of "Méridiennes" from 2008 until 2018; deputy general editor of the Presses universitaires du Midi (PUM) at Toulouse university from 2013 until 2016, and subsequently general editor of the PUM from 2016 until 2020.
In 2014 he was awarded an IDEX project "innovation en Licence" by the Federal university of Toulouse, the first of its kind in the university.
He was an active member of two Spanish I+D projects: BITAE I y BITAE II, and has collaborated closely with other projects in the Universidad de Navarra and Universidad Autónoma de Madrid.
Selected publications:
- « Sátiros y otros seres velludos en el teatro áureo: La casa de los celos de Cervantes; Las Batuecas del duque de Alba de Lope de Vega, y El nuevo mundo descubierto en Castilla de Matos Fragoso », Anuario Calderoniano, 2020, pp. 95-113.
- « La censura de la palabra, la voz del libro: El Anticristo de Juan Ruiz de Alarcón », en Ruth Fine, Luis González Fernández, Juan Antonio Martínez Berbel (éd.), Héroes y villanos de la Biblia en el teatro áureo, New York, IDEA, 2019, pp. 163-187.
- « La demonología en dos tratados en lengua castellana del siglo XV », Folke Gernert dir.), Los malos saberes, Toulouse, Presses universitaires du Midi-Méridiennes, 2015, pp. 117-128.
- « Some Remarks on the Eden Serpent in Spanish Golden Age Plays », Anagnórisis, 2, 2010, pp. 10-34.
- « Algunas observaciones acerca de la criada Lucrecia », Celestinesca, 32, 2008, pp. 151-163.
- « Tipología de personajes 'hermosos' en el Códice de Autos Viejos », en Mercedes de los Reyes et Marc Vitse (éds.), El teatro religioso en el siglo dieciséis, Actas del seminario de la Casa de Velázquez celebrado el 22-23 de noviembre, 2004, Criticón, 93-94, 2005, pp. 147-168.
- « El traje de demonio en la comedia de santos », dans Isabel Ibañez (éd.), Actes du Colloque International « Vraisemblance et ressemblance dans le théâtre du Siècle d'or », Université de Pau et des Pays de l'Adour, 21-22 novembre 2003, Anejos de Rilce, 52, Pamplona, EUNSA, 2005, pp. 263-282.
- « 'Yo soy, pues saberlo quieres…': la tarjeta de presentación del demonio en el Códice de Autos Viejos y en la comedia nueva », Criticón, 83, 2001, pp. 105-114.
- « 'Como le pintan' : la figura del demonio en Las Batuecas del Duque de Alba de Lope de Vega », Anuario Lope de Vega, 4, 1998, pp. 115-126.